Class 12th Commerce Online Preparation by Success Mantra
What Is Live Tutoring?
It is a two-way interaction between a student and tutor. With an improvement in technology, students can now study at home accessing varied courses and the best teachers from across the globe. Class 12th Commerce Online Preparation – Live Classes. We provide a platform that uses an interactive whiteboard and other great features. It's a combination of a video call and a classroom atmosphere – it's a virtual classroom.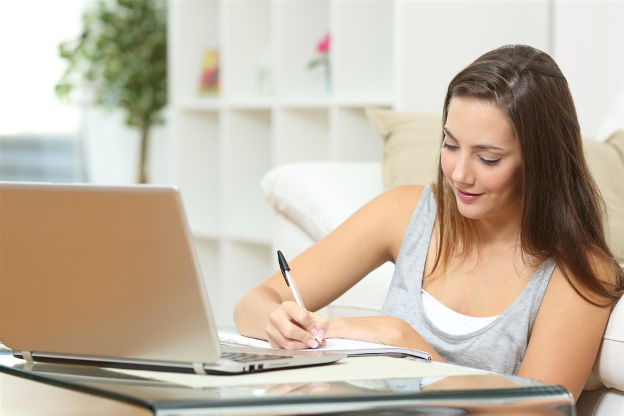 Class 12th Commerce Live Classes – Online Preparation
CLASS 12TH ACCOUNTANCY ONLINE PREPARATION
Benefits Of Live Classes
Live and interactive classes
Personal attention and focus
One on one coaching
Recording of classes
Global benchmarking
Time-saving and economical
Proper mentoring and feedback
Quality course material
Doubt solving
Parent's interaction
Class 12th Commerce Video Lectures
Why Choose Success Mantra?
At Success Mantra, we focus on learner oriented solutions. Our team of qualified academicians and professionals prepare the course contents and study material which covers the topics comprehensively. Class 12th Commerce Online Preparation – Live Classes. Success Mantra is a unique portal in educational innovations, recognized for providing offline/online/live classes for primary, secondary, professional as well as competitive exams.
Key Ways To Online Learning
1) Work from anywhere, anytime
It is one of the most attractive aspects of online education for students, with many obligations to balance. Since everything is available online, it is very convenient to access class content and submit work. It is up to the student when and where it will happen until the assignment is completed by the due dates.
2) Review the lecture instantly
It is easy to get distracted during lectures. Jonathan Shuller, a psychologist at the University of California, found that students lost focus 5 times during a 45-minute class session. However, in many online programs, students can quickly review professors' words by rewinding audio or video or reading a transcript accompanying the lecture. Class 12th Commerce Online Preparation – Live Classes.
3) Reduce fear
Many students do not feel comfortable speaking in public in a classroom environment. In an online environment, it is easy to share ideas with others. According to the National Institute of Mental Health, 74% of people with speech anxiety experience online education and promote better classroom participation.
Class 12 Commerce Live Classes – Success Mantra
CLASS 12TH ECONOMICS ONLINE PREPARATION
4) More time to think before sharing
Often there is still a discussion element for online schooling in forums or discussion boards. Students on campus need to choose a situation or quickly formulate an idea in class, and speak before examining everything thoroughly. In an online environment, students can spend as much time as they want to understand and respect their ideas. This will lead to more attraction and more serious discussion.
5) Pay attention to thoughts
Because 93 percent of communication is considered non-verbal, online students do not have to worry about body language interference in their message. While body language can sometimes be effective, academic experts tend to be more about ideas, and online education eliminates physical decisions that can eliminate rational discussion. Class 12th Commerce Online Preparation – Live Classes.
6) Group Communication
Many degree programs today involve some type of group project or teamwork. Working with others on campus or locally means coordinating specific days and times so that everyone can participate. However, distance learning programs encourage virtual communication and allow students to work with team members in email, chat rooms, and other easy ways.
Download Latest CBSE Class 12th Commerce Syllabus Below:
CBSE Latest Class 12th Commerce Accountancy Syllabus – Pdf Download
Get CBSE Latest Class 12th Commerce Economics Syllabus – Pdf Download
CBSE Latest Class 12th Commerce Business Studies Syllabus – Pdf Download
7) A flexible learning schedule
Campus students may give different lectures in the last hours. Although not all online programs are created equal, many use PowerPoint presentations and other media that students can absorb in pieces. In other words, a student may experience the first part of the lesson one day and the second part of the second day. This can be especially helpful for those who do not enjoy sitting for long periods of time.
Class 12th Commerce Pendrive Classes – Click Below
CLASS 12TH BUSINESS STUDIES ONLINE PREPARATION
8) Cost
Although the cost of an online course may be higher or higher than that of a traditional course, students can save money by avoiding the normal fees of campus-based education, including lab fees, travel, parking, and hostels. Class 12th Commerce Online Preparation – Live Classes.
9) Variety
Traditional students are often limited to curriculum and home-based teachers. An online student can take a French course from a French teacher and a travel writing course from an author who is out of the house without leaving home.
10) Availability of instructor
Talking with a professor after class can be challenging in traditional colleges and universities. Yes, instructors have hours, but it is often only one or two hours each week, with a lot of students waiting for attention. Class 12th Commerce Online Preparation – Live Classes.
Although professors who teach online can schedule hours for student communication, web-based technologies make it easier for many students simultaneously. You can expect professors to address questions, provide comments, and more at night or in the middle of the day.
Demo Lecture Link For Class 12th Commerce Online Preparation Classes
Success mantra is the one of the best ed-tech firm with the mission of providing best quality teaching to their students via many electronic mode as well in physical mode.